From an open-air party to a team-building exercise, outdoor events cry out to be photographed and shared across social media. Without WiFi, doing that is at the mercy of mobile data coverage. Event WiFi can supply an exclusive WiFi connection with enough speed and bandwidth to get everyone online, posting, sharing and promoting your event. We can easily handle large numbers of people with multiple devices all trying to get online at the same time, where LTE – or 4G – networks simply wouldn't cope.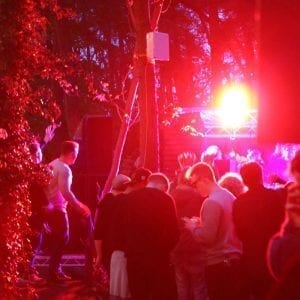 Get everyone sharing at your event
Handle a huge amount of connections at the same time
Very latest remote communications tech
Making it easy to share experiences online makes your event unforgettable. Fast, reliable WiFi is also vital for the success of event-specific apps and communications.
We have the latest, most powerful remote communications technology and years of experience of delivering WiFi in the most challenging environments. So even if your event is in the remotest field or up the highest mountain, we'll get you connected.