What You Need To Know
Have you ever attended a conference and failed to even get a basic Wi-Fi connection?
Well that's down to congestion, where too many users are sapping the venue's bandwidth and the system can't cope with the demand. Anyone attending a major business or trade conference will expect to be instantly connected to the internet.
Most business venues will have a Wi-Fi connection but will it be strong enough for your needs?…Read more
Our Technology
We know that not everyone cares how we do what we do, so long as we do it, but just in case you'd like the technology low down, here it is:
At Get Me Connected, we pride ourselves on being able to provide super-fast, rock-solid internet connections anywhere it's humanly possible to go. To do that, we deploy the most cutting edge technology available, whether using satellite links, mobile networks or existing venue connections.
The next-generation satellite technology we use delivers speeds of 30 megabits per second download and 10 megabits per second upload. However, by bundling multiple connections together, we can achieve far greater speeds and ensure reliable, always-on internet access…Read more
Indoor Events and Conferences
Anyone who has done business in a hotel or conference centre will have experienced bandwidth problems. Traditionally laptops would get online through an Ethernet cable whilst tablets and smartphones would sign up to the local Wi-Fi hotspot. That's where the connection problems start as most hotels and conference centres won't have enough bandwidth for people using multiple smartphone devices – especially not at the same time.
A slow and intermittent connection won't impress anyone attending your event. Everyone knows in the modern world that a poor Wi-Fi connection is bad for business….Read more
Outdoor Events
If you're hosting an outdoor event like say a VIP riverbank party or a team building exercise in a royal park. Your guests and employees are going to bring along their smartphones and will want to upload pictures onto Facebook and Instagram.
Sharing images is an integral part of any social experience. However, if you don't have free Wi-Fi available then your event is likely to disappoint guests. Everyone needs access to the internet and 3G signals are often intermittent and unsatisfactory….Read more
Hospitality Suites
Whether you're hosting guests in a hospitality suite at the football, motor racing, tennis or any other kind of event, you want to make sure that they can get on the internet.  They may want to share details of the event with their friends or colleagues (mentioning you as their hosts), or they may need to check their work emails whilst they're out of the office.  Whatever the situation, a seamless connection is vital….Read more
Media Events
If you're organising an event, and you're going to have a big press contingent there, you want to make sure that they're able to report back on anything that goes on.
With the world and his wife now being in possession of a smart phone that can take photos and upload them to the web, it's getting more and more difficult for photo journalists to make sure that they're the ones whose photo gets out first….Read more
Broadcasting and Webcasting
Outside broadcasting has long been the domain of the major television channels, but things are changing.  The advent of the internet has seen live web-casting become more and more popular.  The difficulty with it, of course, is that it's dependent upon a decent internet connection.
That's fine if you're sitting in an office, using your normal work computer and internet connection, but what if you want to do something a bit more creative?….Read more
Music Festivals
Music Festivals are so popular, but apart from the rain, the lack of washing and having to sleep in a tent, one of the most moaned about issues is the lack of internet connection.  If someone's gone to a music festival, they want everyone to know. They want all of their friends to know how cool they are, so it's important to let people know what a great time they're having…..Read more
Local Events
If you're running a "local" event, the chances are that you'll want to make the most of every promotional opportunity available to get extra visitors into the event on the day.
Get Me Connected doesn't just provide you with a seamless internet solution for the visitors who are already at your event, it gives you a unique opportunity to get those visitors to promote your event for you…..Read more
Film, TV & Advertising
On-location communication is crucial for today's film, television and advertising production. Technical and production crew need fast access to online resources as well as the ability to upload footage against tight deadlines…..Read more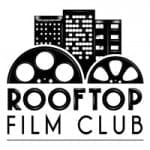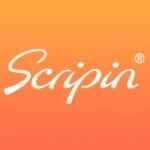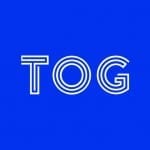 "Rooftop Film Club came to Get Me Connected to solve their WiFi needs in some of the most challenging spots around the UK. Get Me Connected offered our rooftops a professional, dedicated WiFi solution that worked as both a customer and staff portal for all of their needs."
Harry Warren Rooftop Film Club
"Working with GMC is always enjoyable and professional, whatever your event they have the solution. Adam and his team always go above and beyond to ensure your event delivers. They definitely put your mind at ease! We have used GMC for both indoor and outdoor events which have been great successes. I cannot recommend them enough!"
Jack Rogers Director, Scripin
"When The Office Group wanted to open a pop-up co-working location in an underground station we needed fast broadband in a matter of days.
GMC pulled a rabbit out of the hat. They built us a bespoke 5Ghz radio solution with a 4G backup which gave us a seamless & resilient connection. They totally saved the day!"
Paul Wixon IT Director, The Office Group
A few brands that have experienced Get Me Connected event WiFi technology